Every Gin tells a story.
Barb Grossenbacher / 17. 6. 2017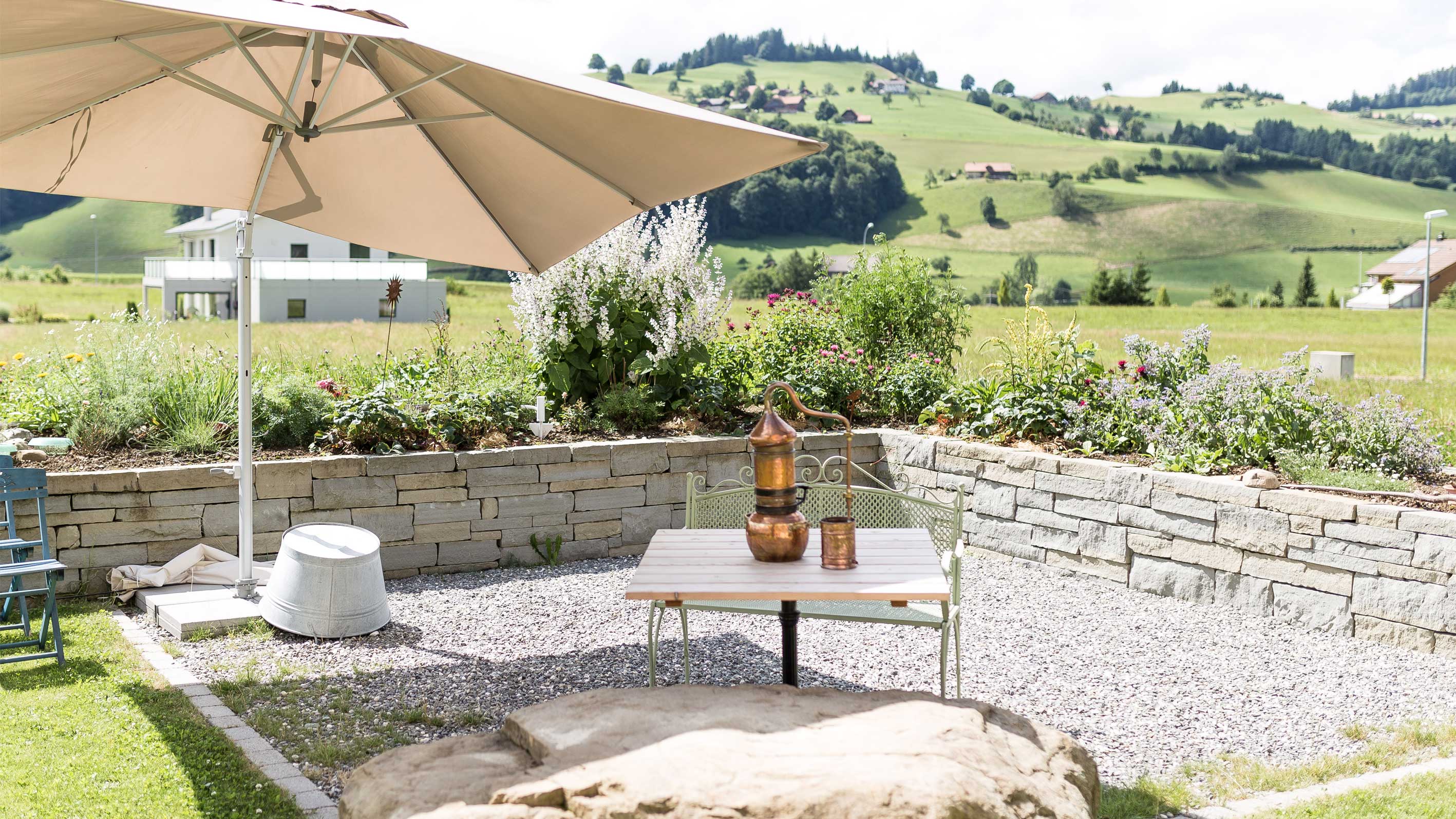 When Barb Grossenbacher thinks back to her first idea of creating a Swiss Gin this idiom came to her mind: «You were a mere twinkle in your father's eye»
«From Botanicals to the Bottle» is the name of what began as a final thesis project for Barb Grossenbacher's Wine and Spirit Educational Trust (WSET) Diploma wine course in Rust, Austria. It turned into a full-fledged endeavor to produce a regional, artisanal craft gin that is now more than just a project – more than «just another gin.» Edelwhite Gin was produced with the intention to mirror the well-thought-out combination of  botanicals originating in Entlebuch, Switzerland: our idyllic Unesco Biosphere part of the world. The gin's flavors and aromas of local and imported organic botanicals, as well as their alchemistic characteristics were constantly taken into consideration.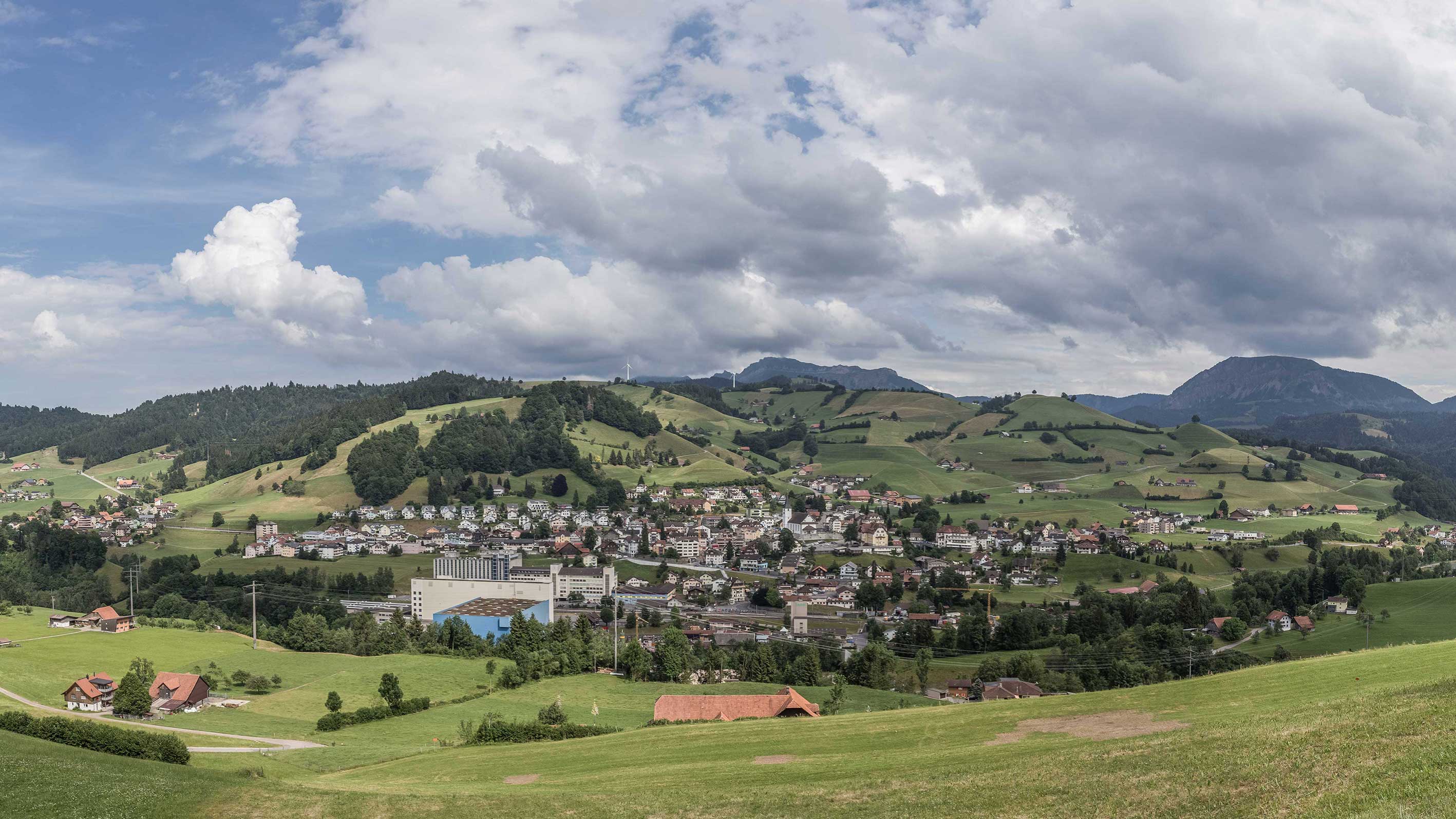 Edelwhite Gin is truly an A-Z handcrafted gin and we stand behind that statement.
All of our local botanicals (14 of the total 27) come from Sandra Limacher's (Aromatherapist) garden; are freshly picked in neighboring forests and meadows; or carefully selected at a local organisation (our Kräuteranbaugenossenschaft) that plants, grows, and harvests herbs in the local farmer's fields). This ensured we could fulfill our promise of local ingredients, and guarantee both freshness and quality.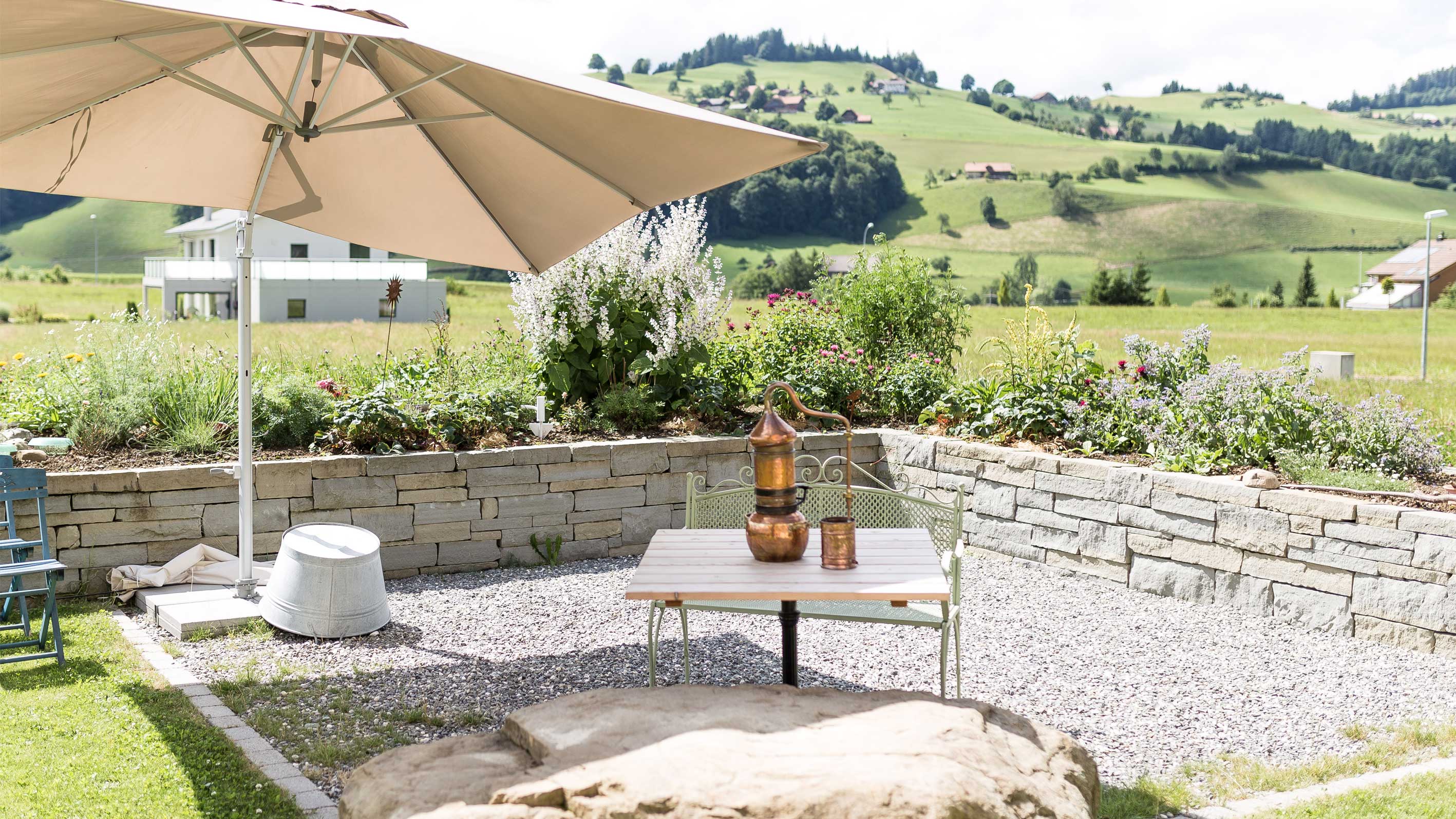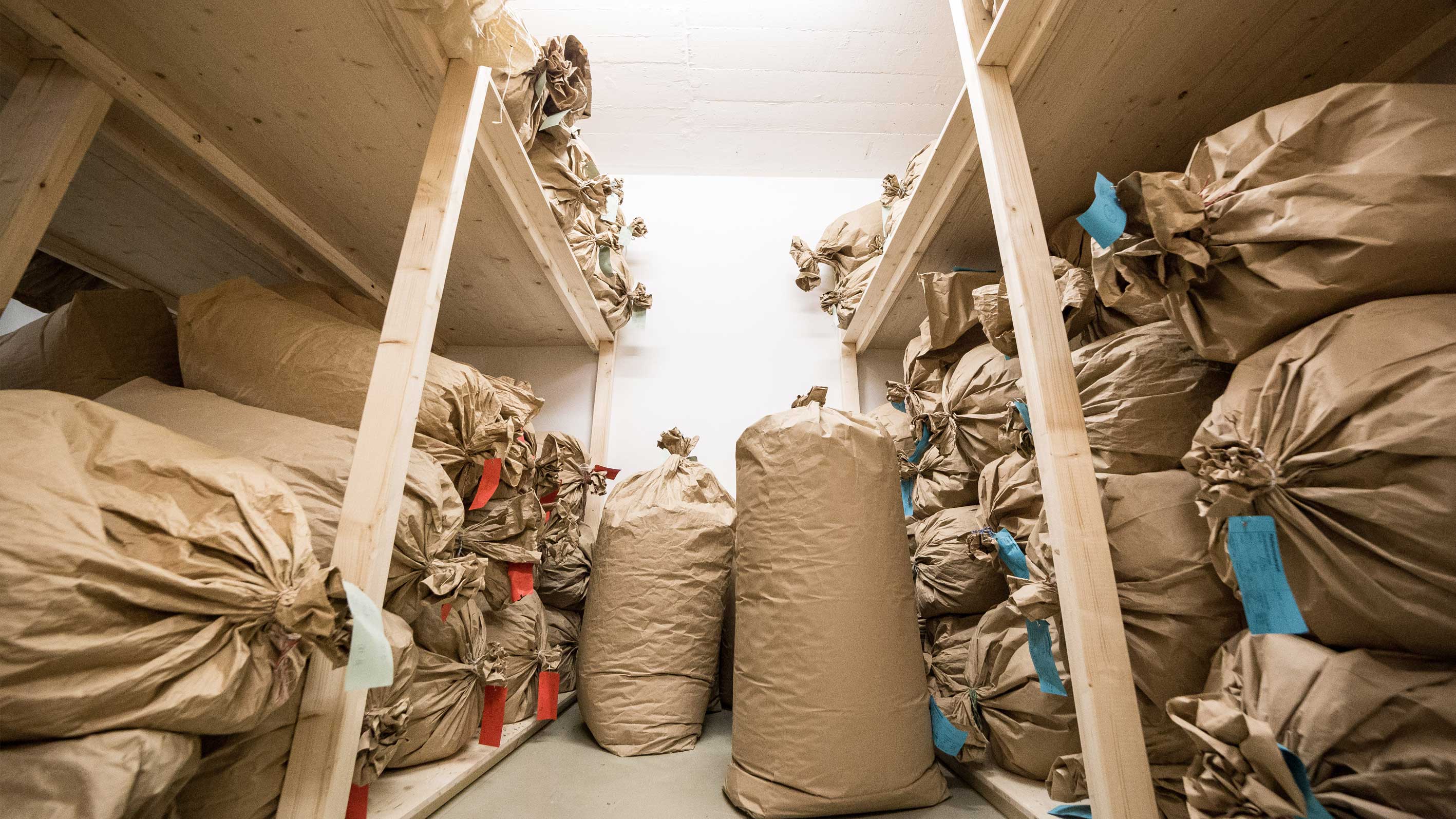 Handcrafted means that the distillation process was done in a traditional mobile copper pot still.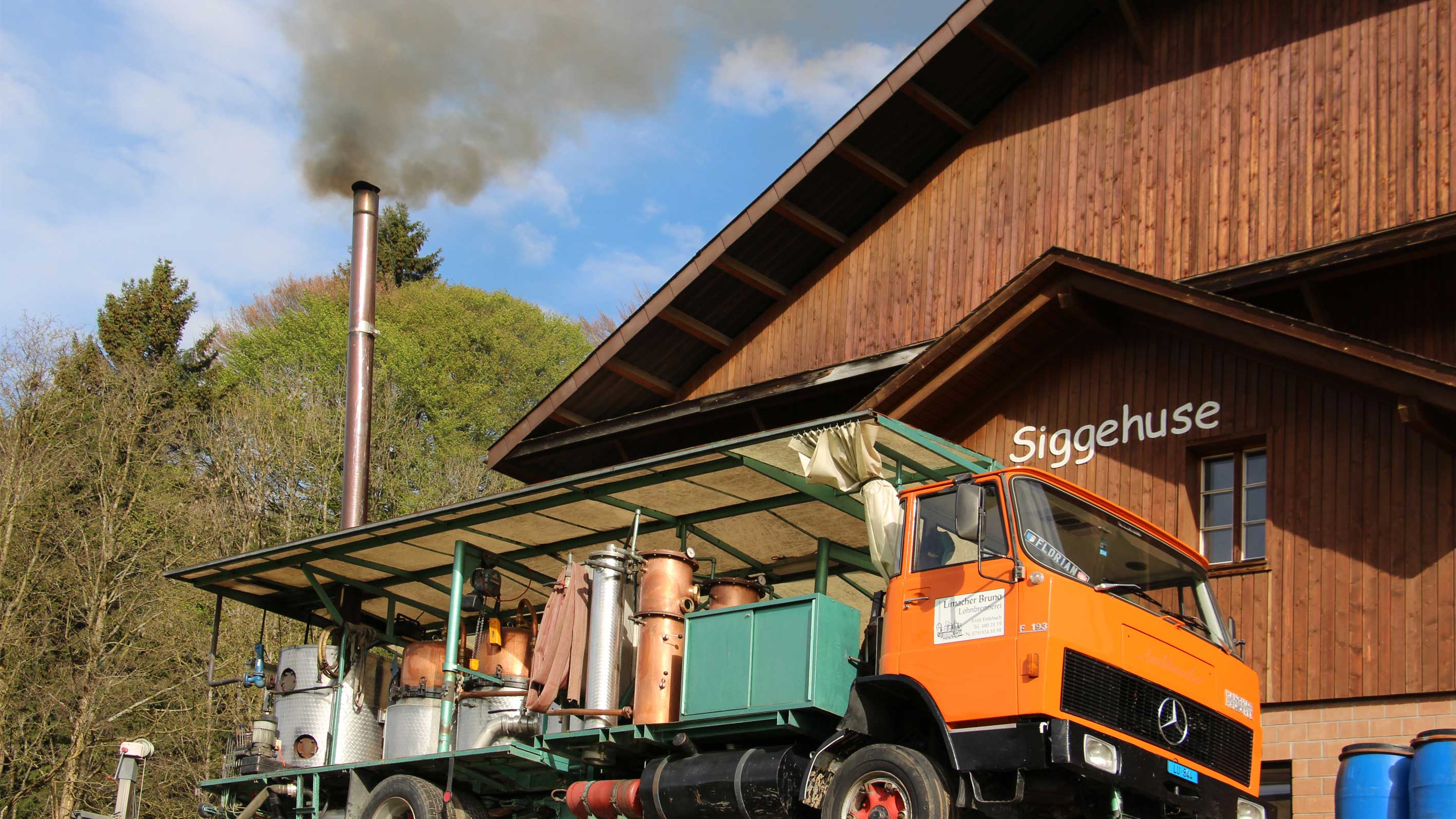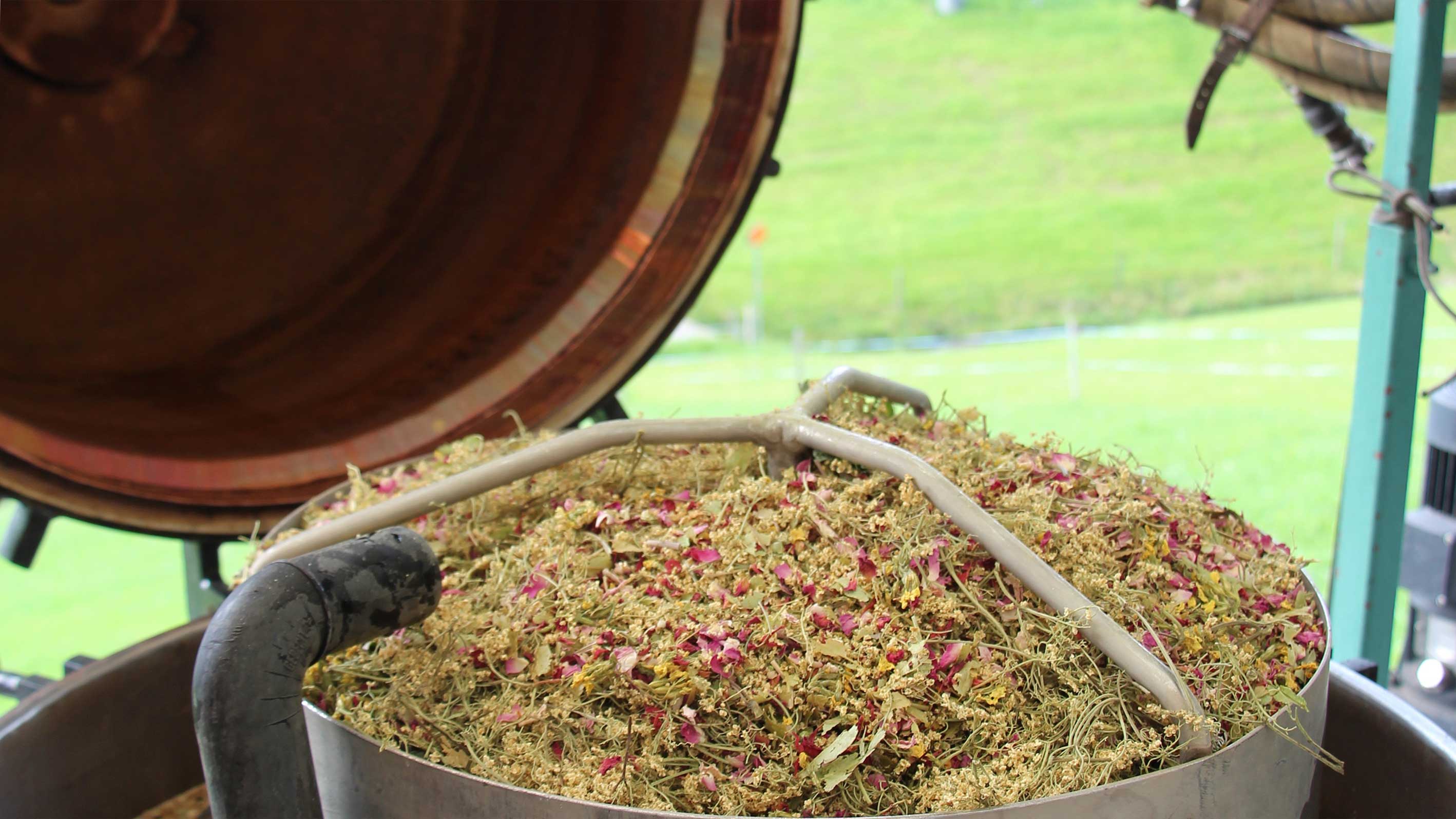 It was hand-bottled, labelled, numbered, and sealed by ourselves, family, and friends.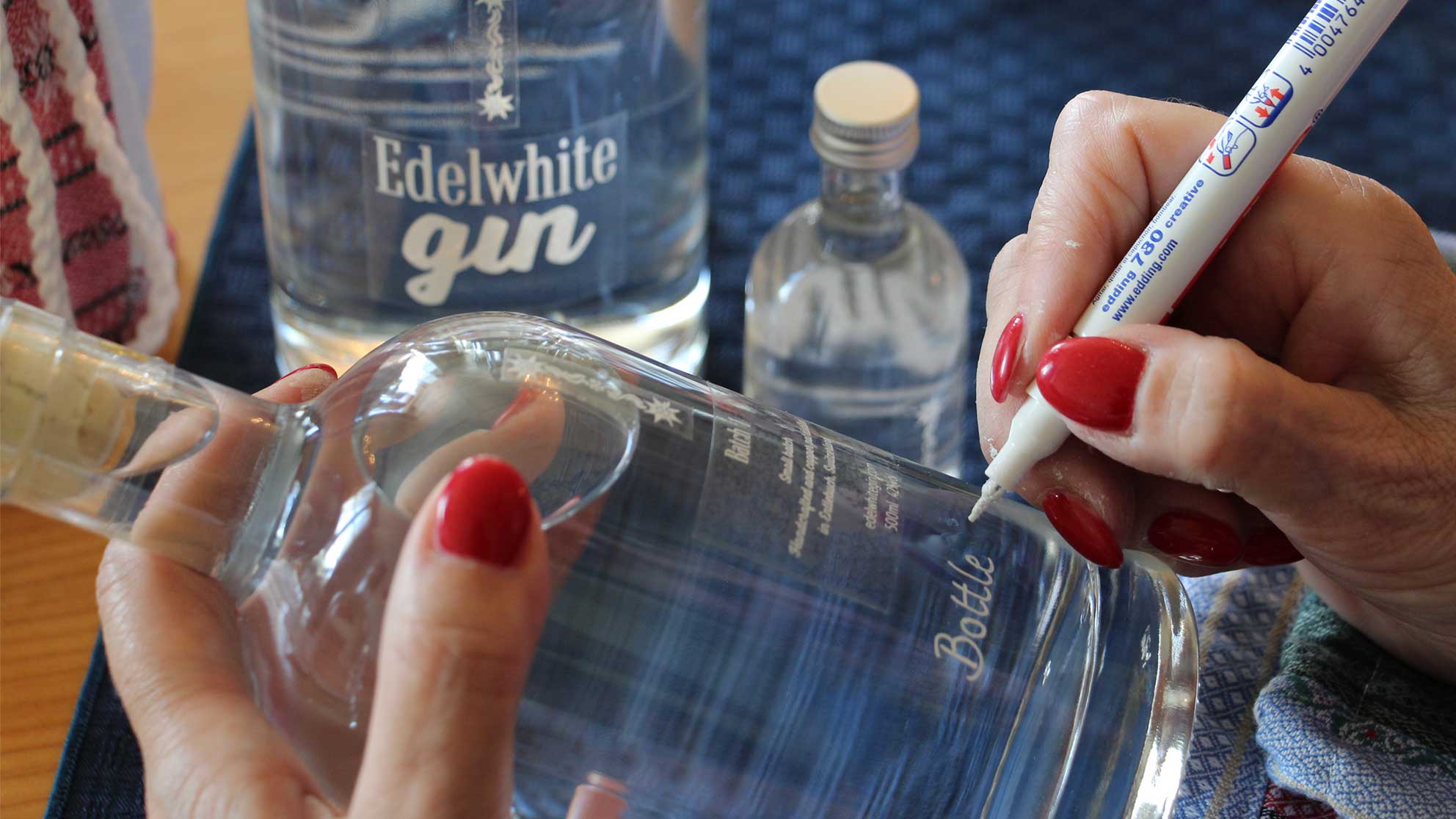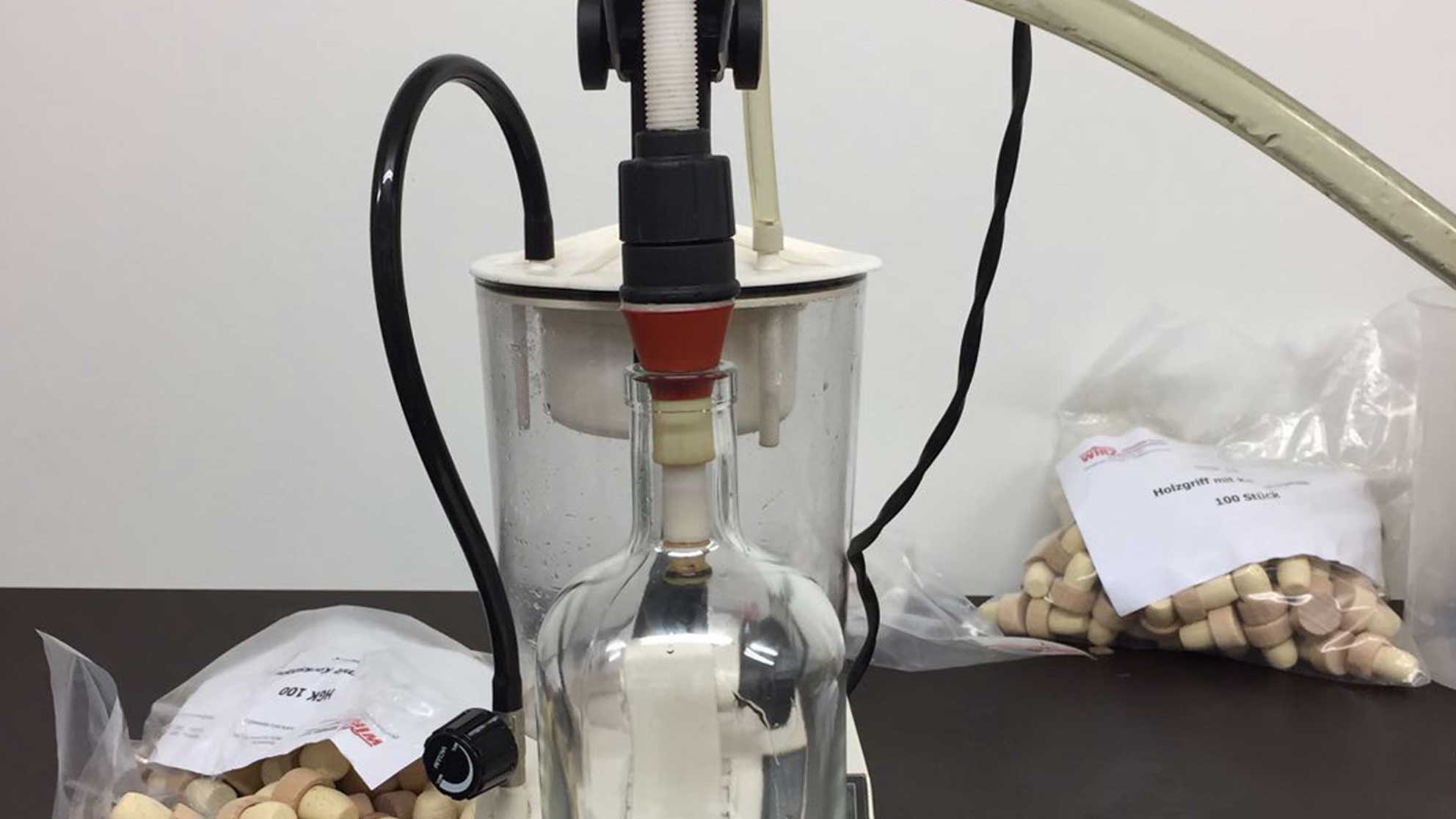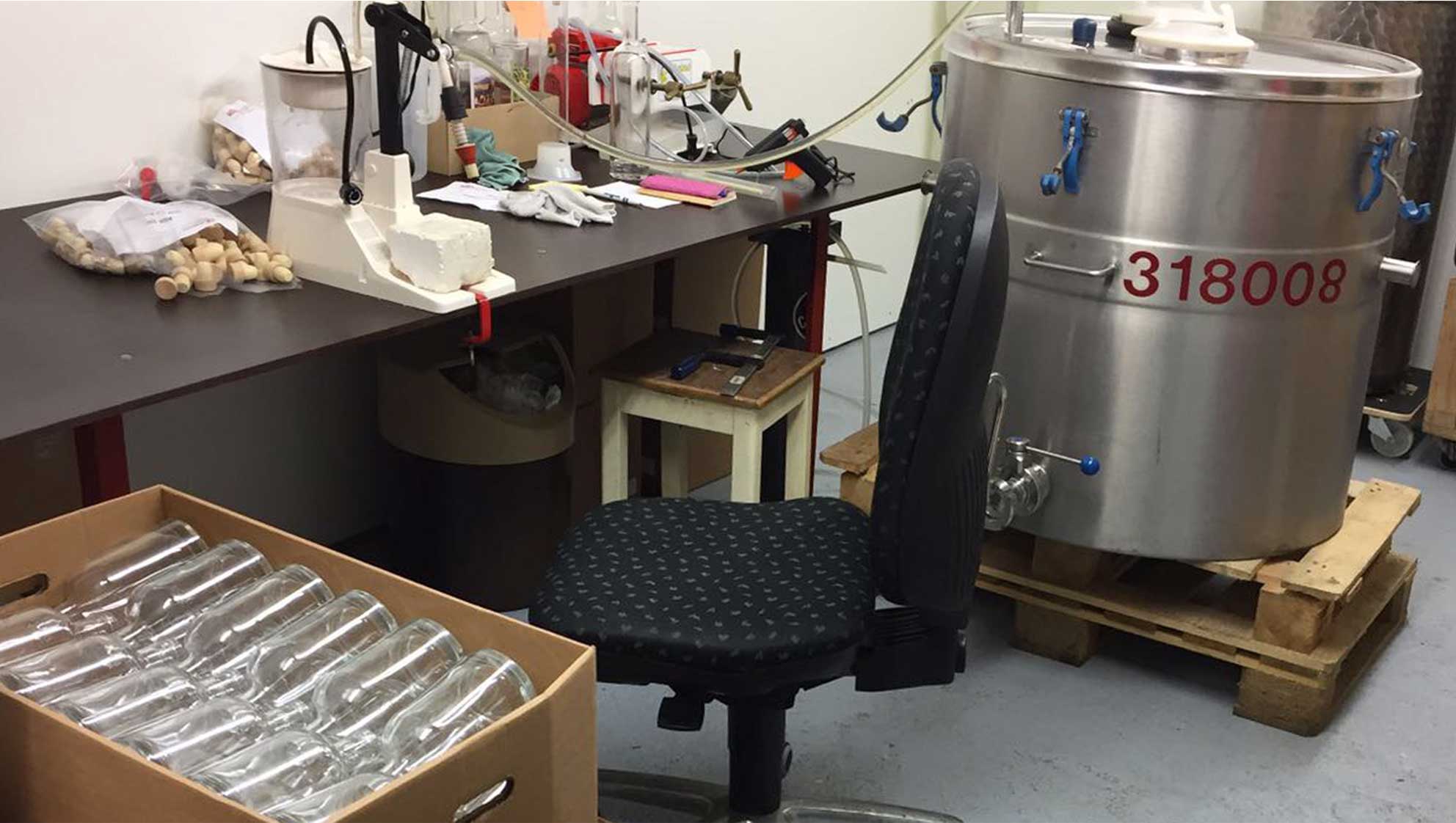 Our unique Edelwhite fabric gift bags were hand-sewn. The cords and booklets that complete the bottle presentation were created by the HPZ Schüpfheim, an institution for disabled children and young adults.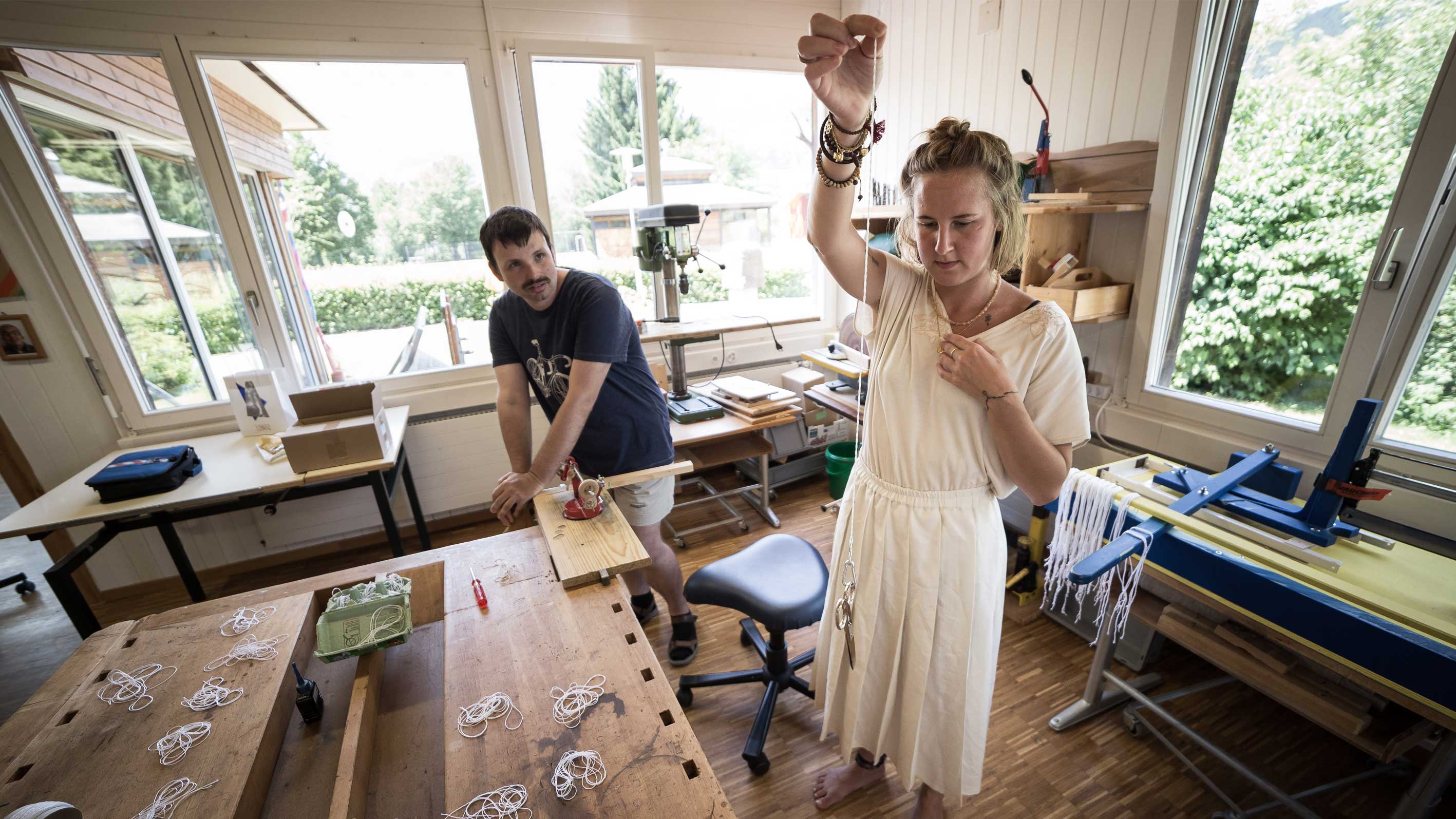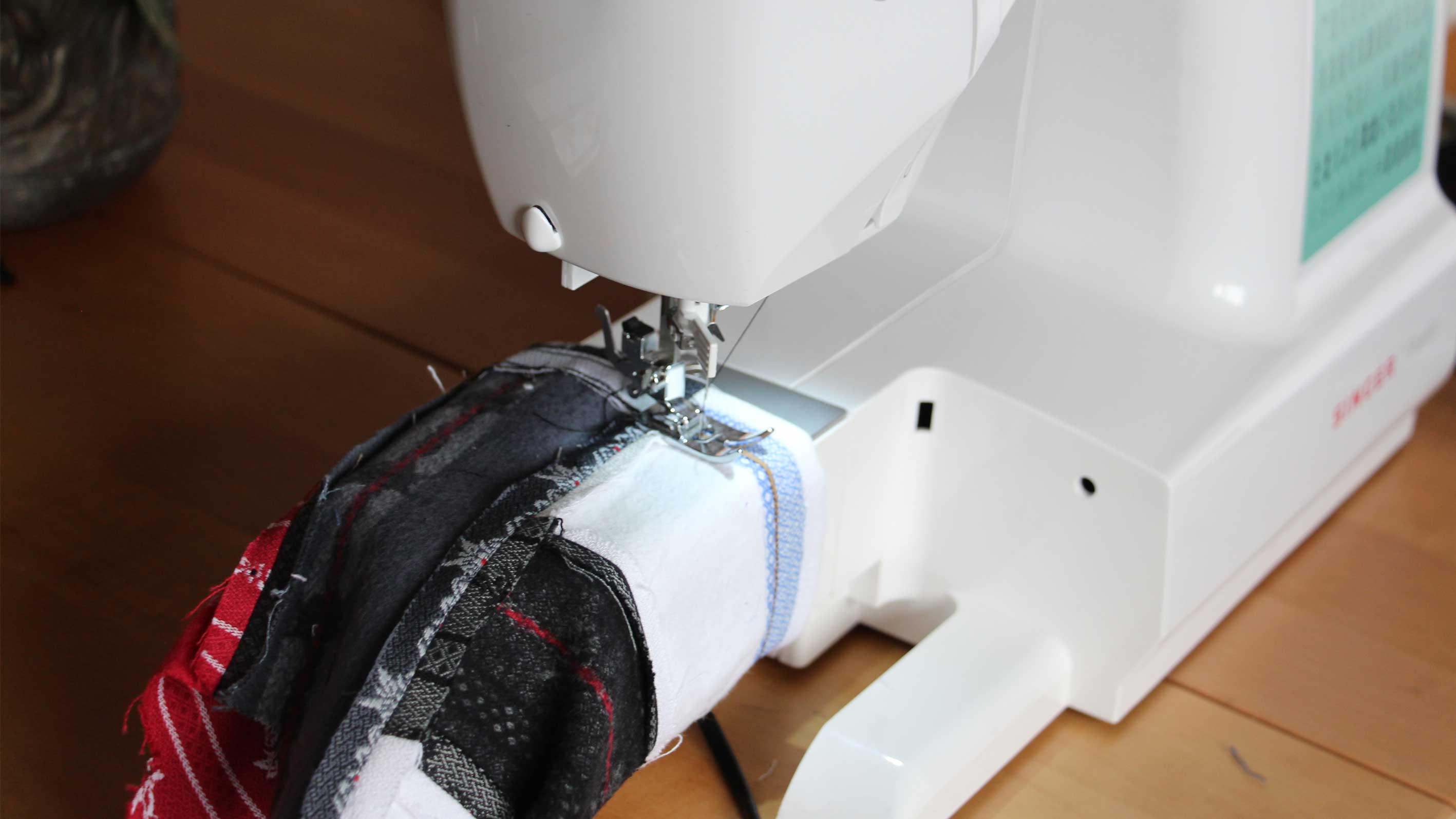 Stand Up and Dance
Our motto "Stand Up and Dance" was born one afternoon as Barb and Sandra were excited about finally being satisfied with their botanical combination for what would become the final Edelwhite Gin recipe. Sandra's 16 month old daughter Jule woke up from her afternoon nap, saw them happy and giggling with joy- and began to dance around the room. "Stand Up and Dance" they chanted, all three of them smiling, laughing and yes, dancing.